MobiMB Mobile Media Browser v3.5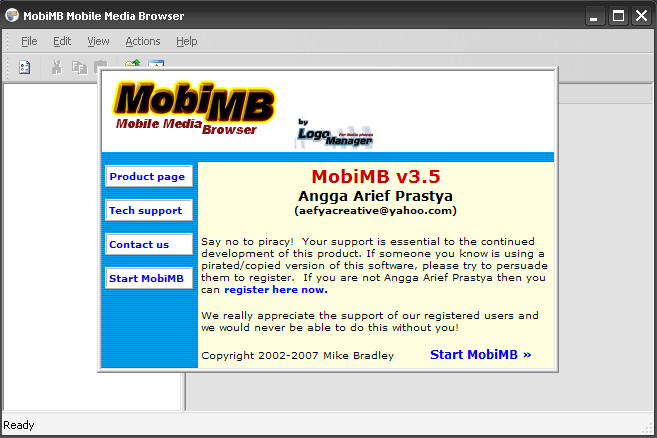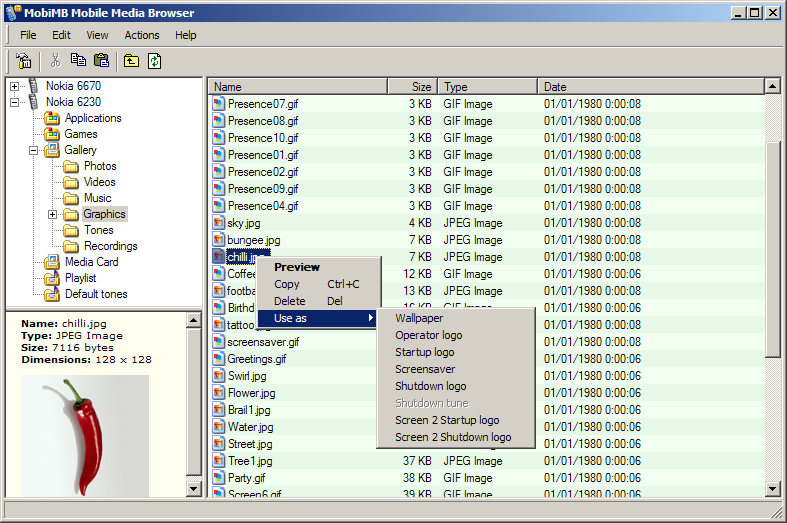 MobiMB Highlights
1. Browse your phone's folders using a simple explorer-style interface
2. Simple to use - just drag & drop!
3. Colour wallpaper, operator and welcome logos
4. Transfer colour logos and polyphonic ringtones
5. Manage photos
6. Create and edit playlists (using any folders)
7. Transfer Java applications and games
8. Transfer high scores and game options!
9. No premium rate lines - no expensive download charges
10. Back up existing files to your PC
11. Supports a wide range of Nokia handsets
13. System-friendly - does not use system resources when not in use
Features
1. Browse your phone's folders using a simple explorer-style user interface
2. Drag & drop ringtones and graphics into the phone to use as a ringtone/logo
3. Manage your photos, music and other media files
4. Drag & drop Java MIDlets into the Games and Applications folders on your phone
5. Uploads files without affecting their original quality
6. Select colour wallpaper, operator logo, startup logos from your PC
7. Preview images and audio files on your PC (requires media player)
8. Save your existing files to your PC
9. Functionality depends on the exact capabilities of your handset's firmware. Availability of operator logos may be dependent on your network
Click To Download Here!
Only Takes A Second to Say Thanks...